Specialist Large Scale Virtual Tours.
You're here to find out more about what we do, so let's introduce ourselves! If you're looking for large-scale virtual tours, 360 video, and supporting apps, we're the specialists you need. Our content is just what you need for all kinds of purposes, from retail to travel and tourism, and from construction to events.
We're incredibly proud of our work, and we have the stats to back up our quality – just one tour that we uploaded during 2020 has already amassed more than 3 million views – far more than the customer's prediction of 10,000!
We've worked on specialist projects all over the world, including those for multi-chain designer outlet centres, cruise ships, luxury hotels, and ski chalets – in fact, one of our most exciting projects was branding a ski run of Google!
Our tours can be used for a wide variety of purposes thanks to our ability to either host tours independently or upload them to Google Maps, (or indeed, both.) Our content has been used for training, by leasing teams, to answer customers' FAQs, for facility audits, references for insurance companies, and for sales and marketing materials, and even just to make collaboration easier without the need to visit a site.
We're specialists in working on large-scale projects which present a number of unique challenges. Some of our most interesting work has involved:
A last minute tour request with just 90-minutes notice
A tour of a dangerous construction site with extreme strict measures in place
A tour of a cruise ship that was already in use
Even these exceptionally challenging projects were delivered perfectly, on time, on budget, and in line with the brief.
We've found that not only do our solutions help to save our clients both time and money, but they also allow potential customers to get a clearer idea of what to expect during their visit by giving a speedy visual reference to any location, even on the largest sites.
We've discovered that the primary benefit that our content brings to the travel & tourism sector isn't actually to prospective customers, although that's not to say that they don't benefit massively, but actually for internal teams. By providing a 24/7 reference that is accessible for all internet devices, our content helps to save time and money.
We've found that our tours are the perfect way to allow construction companies to avoid making unnecessary site visits while also allowing the opportunity for more collaboration and planning offsite. Furthermore, they also give a perfect audit and reference of a construction site at any key point in its development.
If there's one thing that we've learned in recent years, it's that consumers really love 360 tours and content. As an incredibly rich form of media, it really benefits internal teams, and not only prospective customers, and that's why we usually host two distinct versions – one for clients and another modified version for customer facing or Google Maps.
Customer versions usually hide elements like restaurant kitchens and loading bays so customers can get a clear and unbiased view of what they're going to experience onsite, while clients can get a useful reference of any site location.
Some examples of how our content has been used include:
To answer questions and reduce FAQs by giving customers a clear idea of any location in a building.
To audit sites for insurance purposes or for 24/7 facilities teams' use.
To showcase locations for sales and marketing teams and to give customers the full picture.
To allow external teams to carry out checks prior to site visits to prevent wastage of onsite time or to reduce the number of visits necessary.
To allow multiple people to view a location together in order to increase productivity and improve collaboration.
To achieve eco-friendliness goals by eliminating unnecessary travel to sites.
To save time and staff distractions by providing simple answers on large sites.
As you can imagine, none of our clients have ever found our 360 content a bad idea for their business! After all, what kind of other media can get such high viewing figures and engagement?
In fact, we've found that our clients almost always underestimate the amount of engagement they'll receive from Google Maps, despite the fact that it's a tool people use every day, and they're surprised to learn that our images currently average around 10,000 views on the platform.
paul
2022-04-11T11:01:21+00:00
We carried out the scanning for this project in just a single day, creating a tour that is used both internally and by external partners to save time and money without the need to walk unnecessarily down the whole site while also enabling questions to be answered more conveniently and speedily. Tours like these [...]
It was all the way back in 2007 that I launched OneDeadPixel, but the company you see today has evolved and adapted since then. Over the years, we've been through various iterations, and during that journey, we've learned an awful lot. Yet, despite all of those changes we still work with some of our original clients!
So, how does our team work? Here's a quick insight into our process:
01. VERSATILITY.
We've worked on an incredibly array of projects, and thanks to the enormous variety of our work, we've gained some incredibly valuable insights. Most importantly, we've learned about adaptability – and we've certainly needed to learn how to adapt to some really unique situations.
Not many companies have had to deal with monkeys attacking their camera, or having to work in temperatures of -15 degrees (although, to be fair, we've yet to have to deal with both of these scenarios simultaneously – but who knows what may happen in the future!)
03. CUSTOMER SATISFACTION
At the end of the day, all we're interested in is making our customers happy. Almost all of our work comes to us through word of mouth, and that's something that we're exceptionally proud of. We're determined to continue striving every day to keep each and every one of our customers 100% satisfied.
So, how does our team work? Here's a quick insight into our process: 
I have a background in project management, and that means that I've had extensive experience in planning projects, minimising risks, and maximising potential. Although the level of planning may vary between projects, I always ensure that we take every step to achieve the best results.
We've tested an enormous array of technology over the years, and we're continually investing in the latest state-of-the-art equipment to ensure the best performance and optimal reliability. We're always testing the most up-to-date kit in an effort to push the boundaries of innovation.
I'm incredibly proud of my team, some of whom have been working with me since OneDeadPixel was launched back in 2007. We also supplement our team with a large and well-established network of skilled contractors so I can tailor each team to best suit the needs of every project in order to obtain optimal results.
We've worked on an enormous variety of projects across a wide range of industries, and some of them have presented us with some unique and unusual challenges. We embrace those challenges with open arms, because they've given us a great range of knowledge and insight that enables us to deliver the best possible results.
We believe that our prices are far more competitive than those charged by large agencies or companies. We can keep our costs down because we don't have such large overheads, and because we're very flexible, we can be more competitive. We'll happily share our cost breakdowns with our clients – transparency is the name of our game.
All of these factors come together to ensure that we can deliver our projects to a higher quality and for a better price than our competitors while also fully focusing on the client and their project to guarantee the best results.
As mentioned, all our work has come from word of mouth up until now. Below are just a few examples of what our clients think and we are more than happy to supply additional references and showcase examples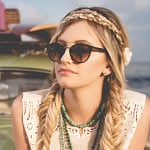 "Paul and his team have a "do more than expected" attitude and have done several great jobs for me. I have recommended them to various people who now use them regularly."
TOM MIKLAUSIC
"OneDeadPixel are able to execute complex projects with ease and efficiency, always delivering on time and within budget. I would have no hesitation in recommending OneDeadPixel."
DAMIAN NORMAN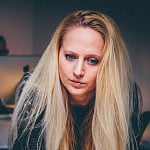 "Phasellus vulputate turpis tincidunt, aliquam quam in, accumsan massa. Donec feugiat ultrices molestie etiam venenatis."
SURRINDER / SWANTON?
We're very proud of our website, but we know that it can really only tell you so much about what we do. You probably have a lot more questions that you'd like to ask us, so don't hesitate to give us a call.
We'd love to speak to you or pay you a visit to discuss any potential project you'd be interested in us working on, and to show you some relevant examples of our work.
We're looking forward to hearing from you, so drop us a line today.